We were thrilled to win Best Opposite Sex of Beveren at ARBA's National Convention in Del Mar in 2016, with Junior White Beveren Buck, 'Posey'.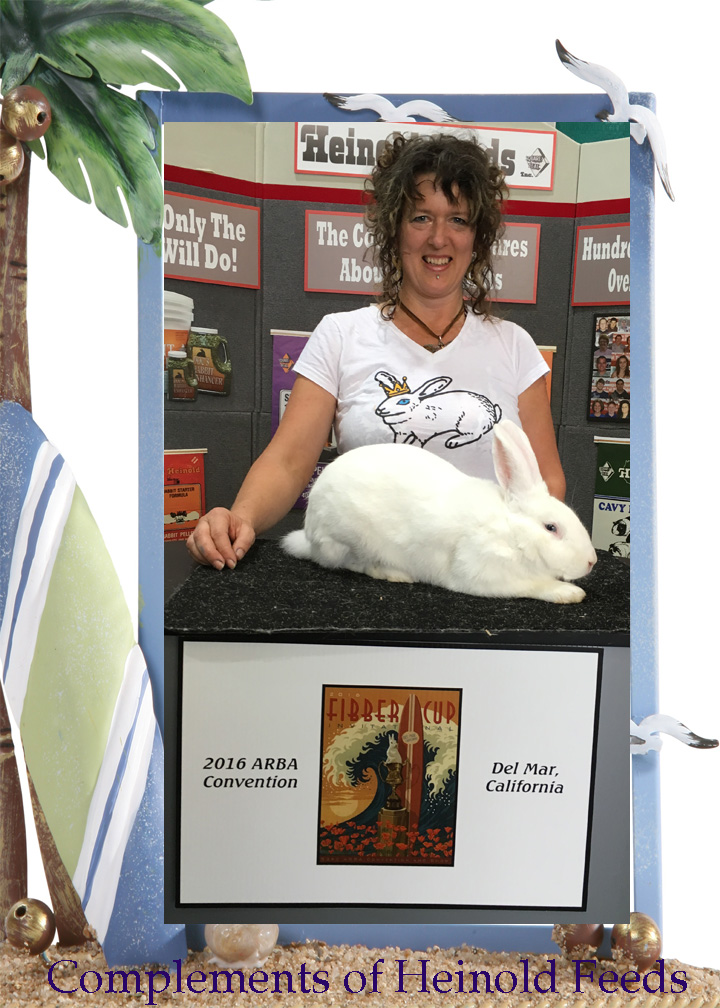 Knowing there are really top notch breeders who come to National Convention from all over the U.S., this came as a surprise! We still consider ourselves new breeders going on 6 years with this breed, and this is only our second National Convention.
Trickster Hares Posey is out of Grand Champion Trickster Hares Fortuna, who won CA Convention, and Trickster Hares Seamus, who won at West Coast Classic.
Unfortunately, changing life circumstances has prohibited further showing of Posey to Grand him as well. We hope to be able to at least have our rabbits attend more shows in the future – for now we make it out when we can.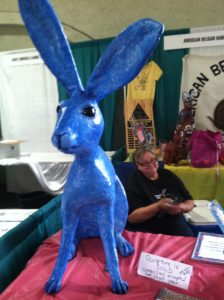 We also won Best White Fur at National Convention with Trickster Hares Shooting Star.We hope to make the next one in Indiana for 2017!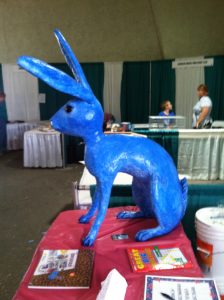 Also showing was giant blue hares! People got a big kick out of this hare. We'll see about making something else for the Belgian Hare booth for 2017!