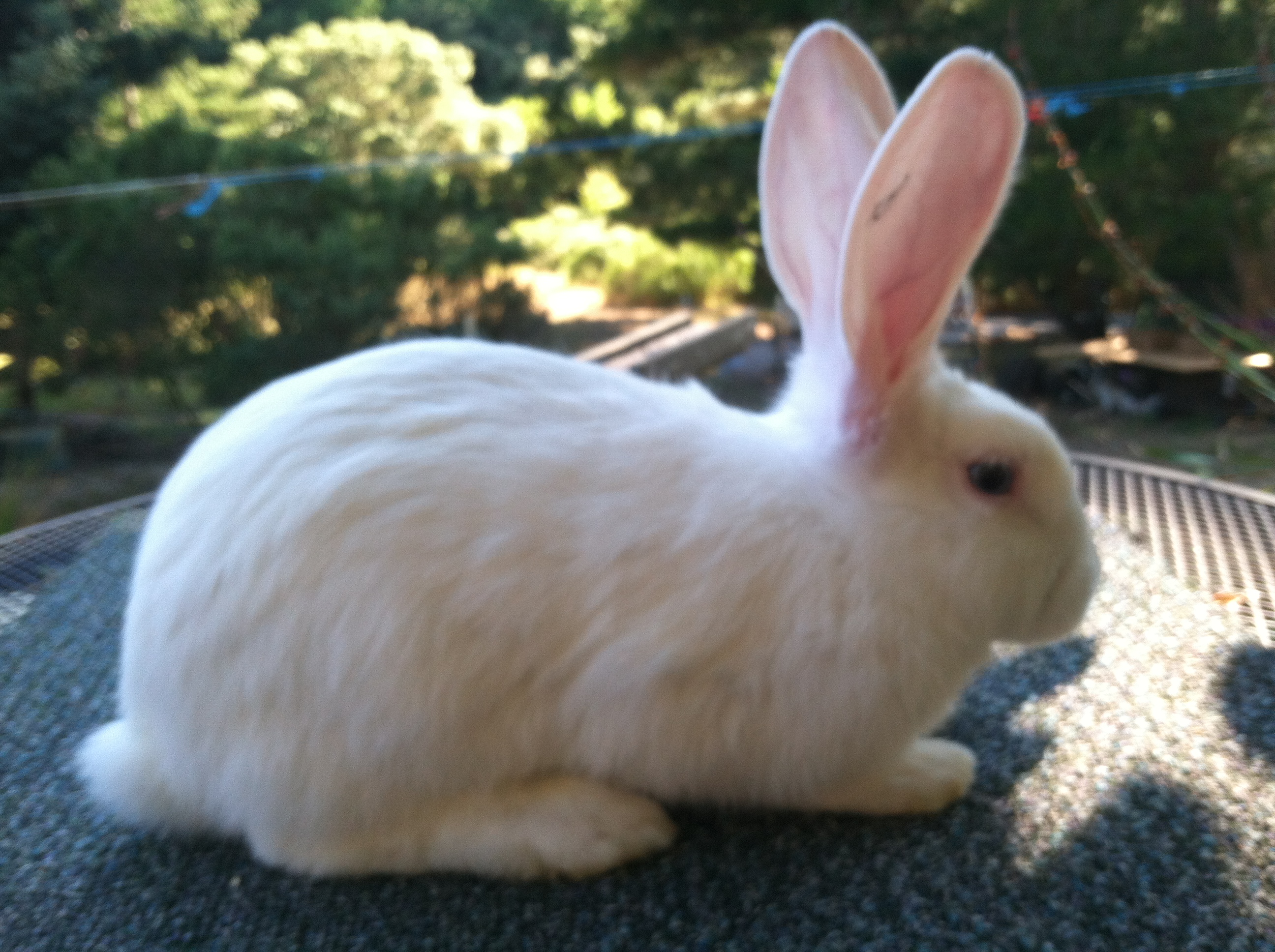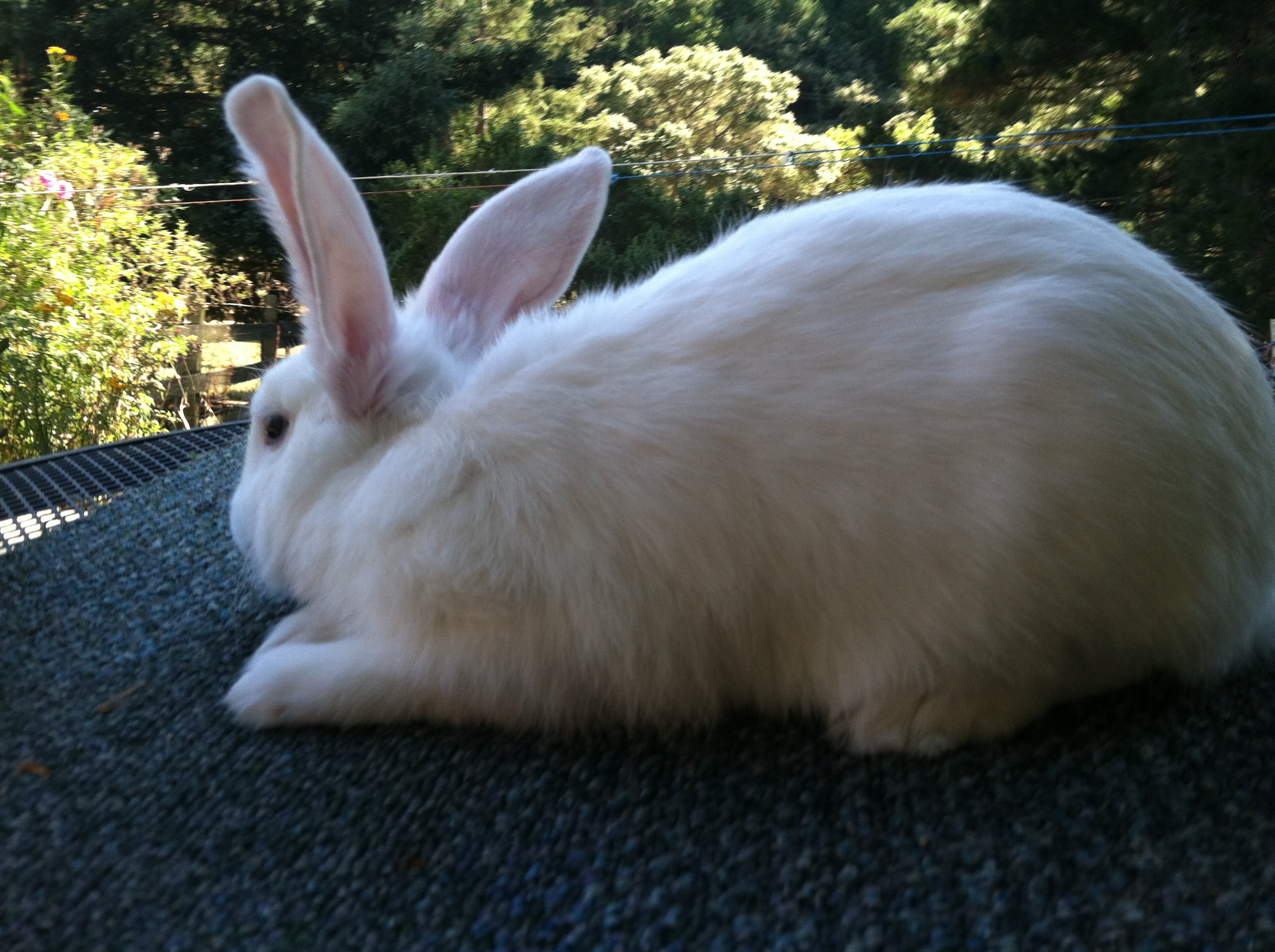 We're raffling a breeding pair of heritage blue eyed white Beveren pre-juniors to help support Trickster Hares Farm during a tough time. One of us was thrown from a horse and faces two months of recovery from pelvic fractures and hasn't been able to work. Your raffle contribution goes towards animal food (over a ton of rabbit food a month!) and help on the farm. We really appreciate this support during a difficult time, and in return are delighted to share our quality Beverens with you! Normally each rabbit costs $65 & up. That's $130 for a pair, that you can win for so much less.
Each dollar donated generates one ticket for you for the raffle! Winner will be selected by random drawing on July 15th at 7:30pm, and a video will be posted showing the drawing. No limit to the number of raffle tickets you want to purchase!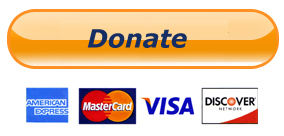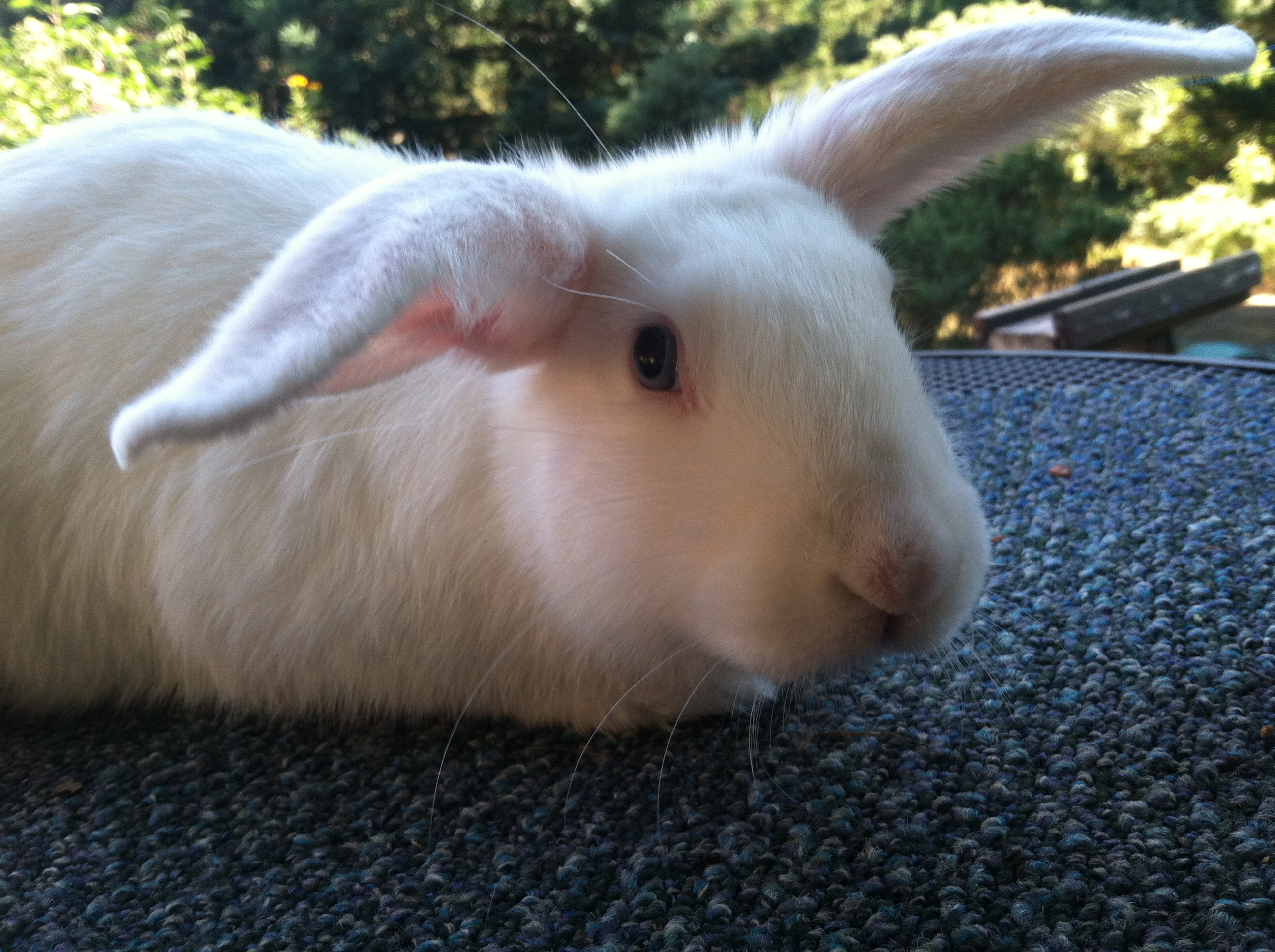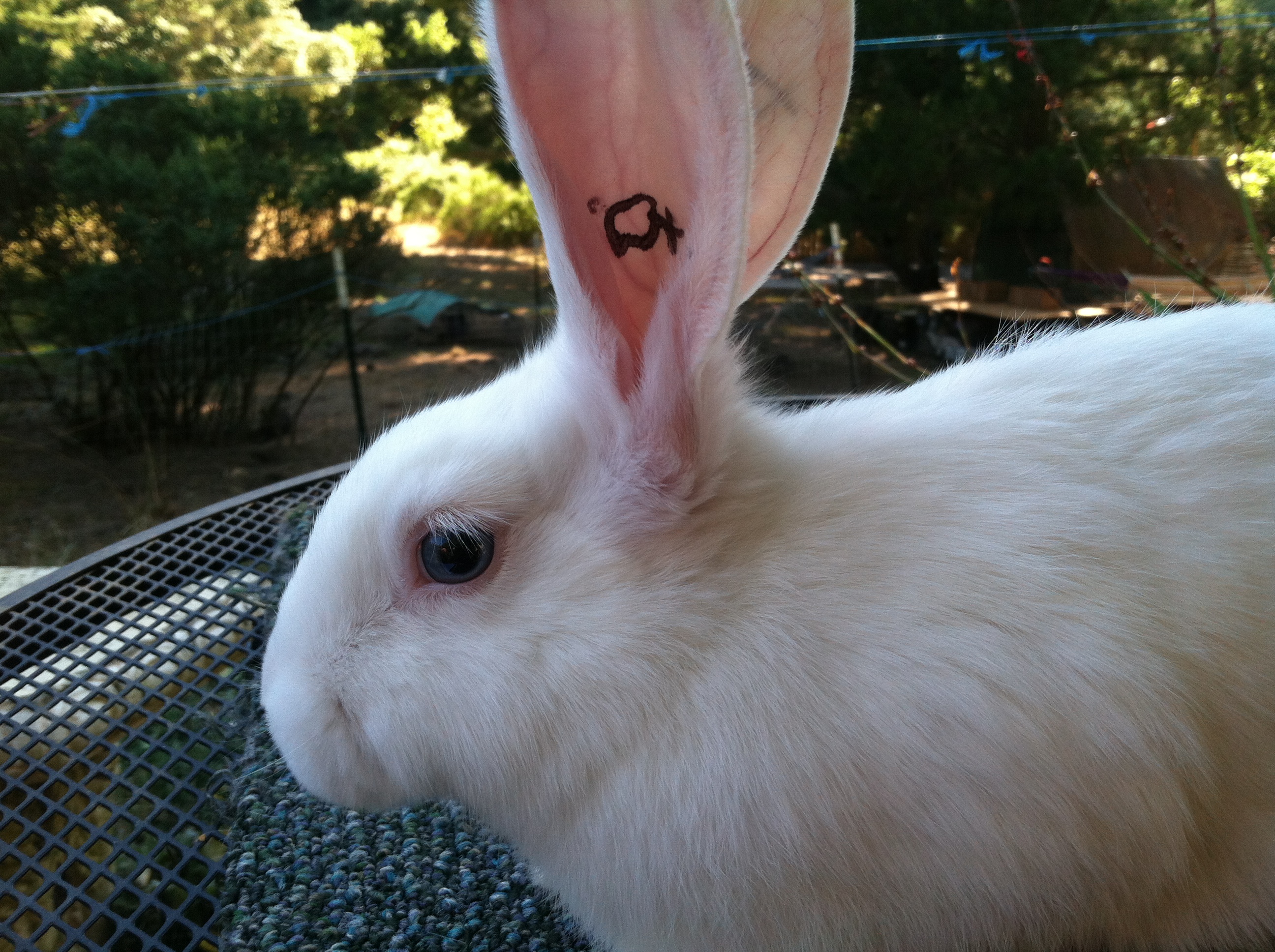 Our Beveren often win Best of Breed and Best of Variety at big shows in California, even shows of 44 animals, and at West Coast Classic. We've been building our own purebred pedigreed and Grand Championed lineage here at Trickster Hares farm, and our stock lineage includes Calloway & Brown (3B's). Both these rabbits are very promising future show stock. The doe in particular has been picked as the best of the litter. The buck is one of the top two bucks of his litter. Both have equally been selected for calm temperament and easy handling.
Beverens are one of our favorite breeds, known for plenty of personality, mellow disposition, bright minds, and goofy demeanor, they won our hearts… and are rock-solid providers of consistent food for our dinner tables. Beverens are excellent mothers and produce big litters (usually 8, sometimes 10). A fur breed, their luxurious fur can be tanned for a variety of uses.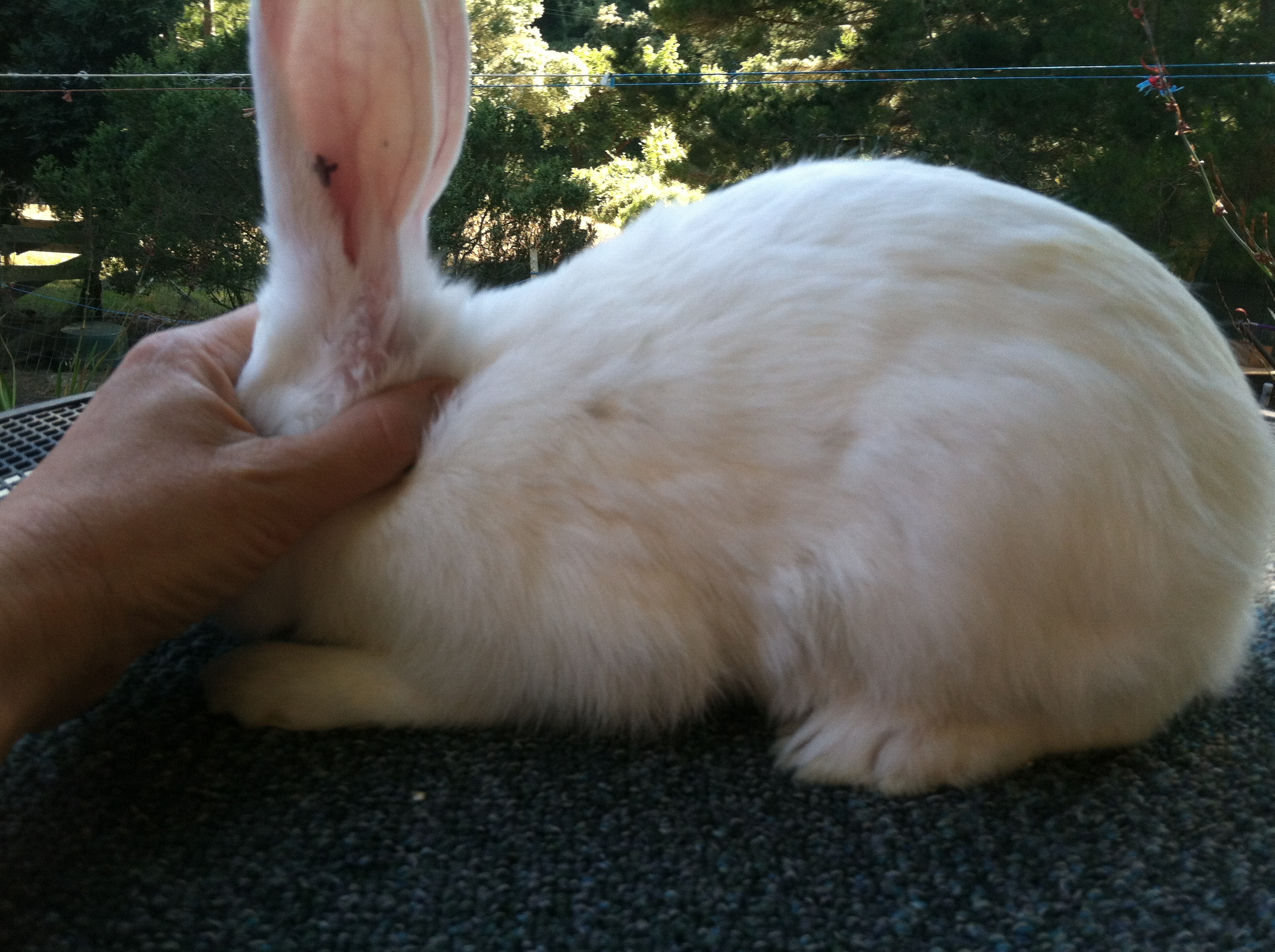 Beveren are on the "Watch" list of the Livestock Conservancy. We are working hard to bring this beautiful friendly breed back into the limelight for small sustainable family farms and backyard meat production, as well as the show table. There is a thriving group of Beveren enthusiasts in California and along the West Coast. Don't miss this rare opportunity to get a pair of Beveren at a fraction of the cost!
The young doe (3 months) is 3 lb 7 oz on 6/29 Dam is Trickster Hares Softee, who won Best of Fur in a big show last year, plus has 2 legs. Sire is Trickster Hares MacIntosh who has 2 legs. Born 3/30/15.
The young buck (3 months) is 4 lbs on 6/29, Dam is Trickster Hares Angel, sister to 4 Grand Champions, and lives up to her name; his Sire is Constellation's Arend. Born 3/27/15.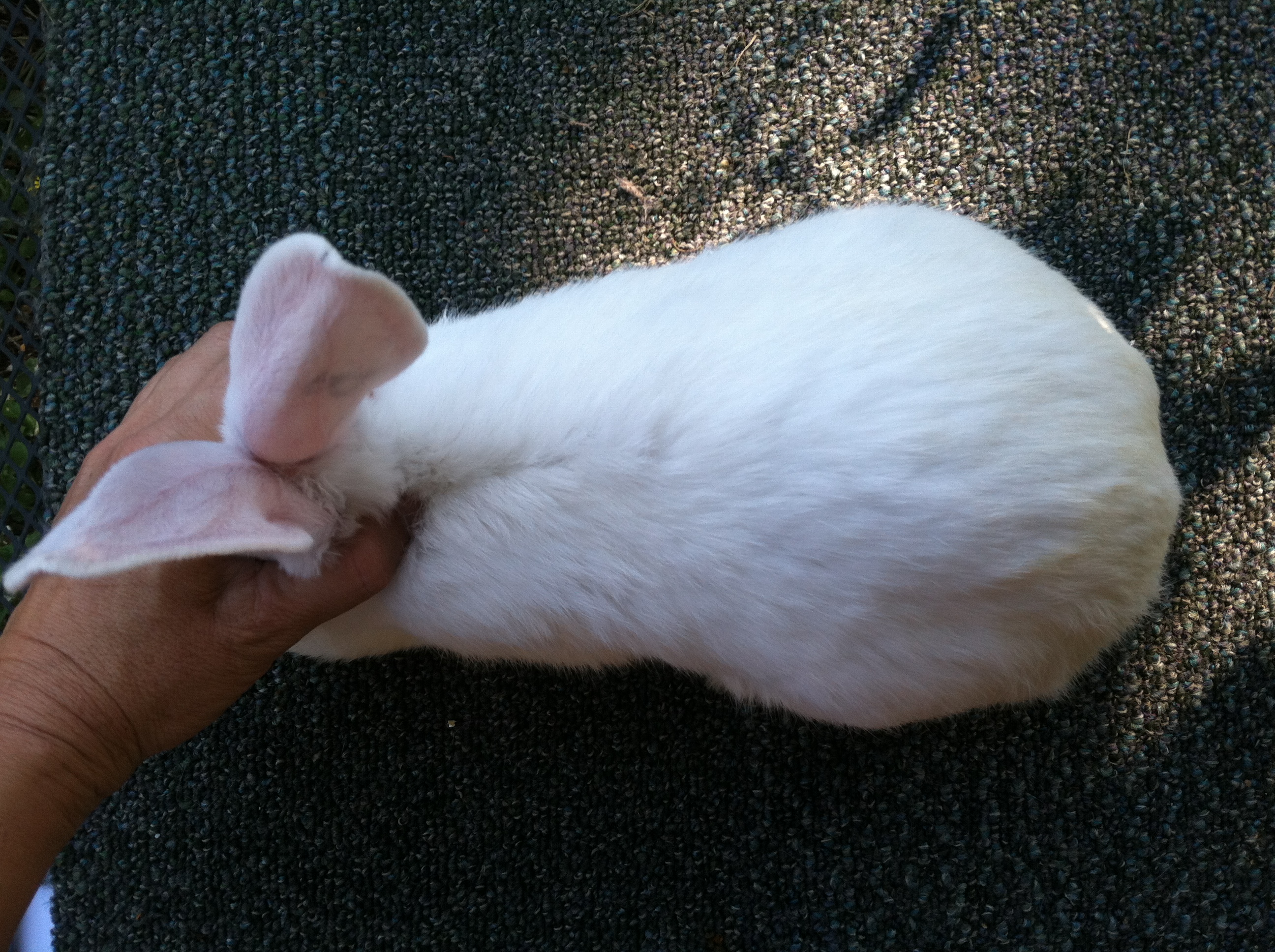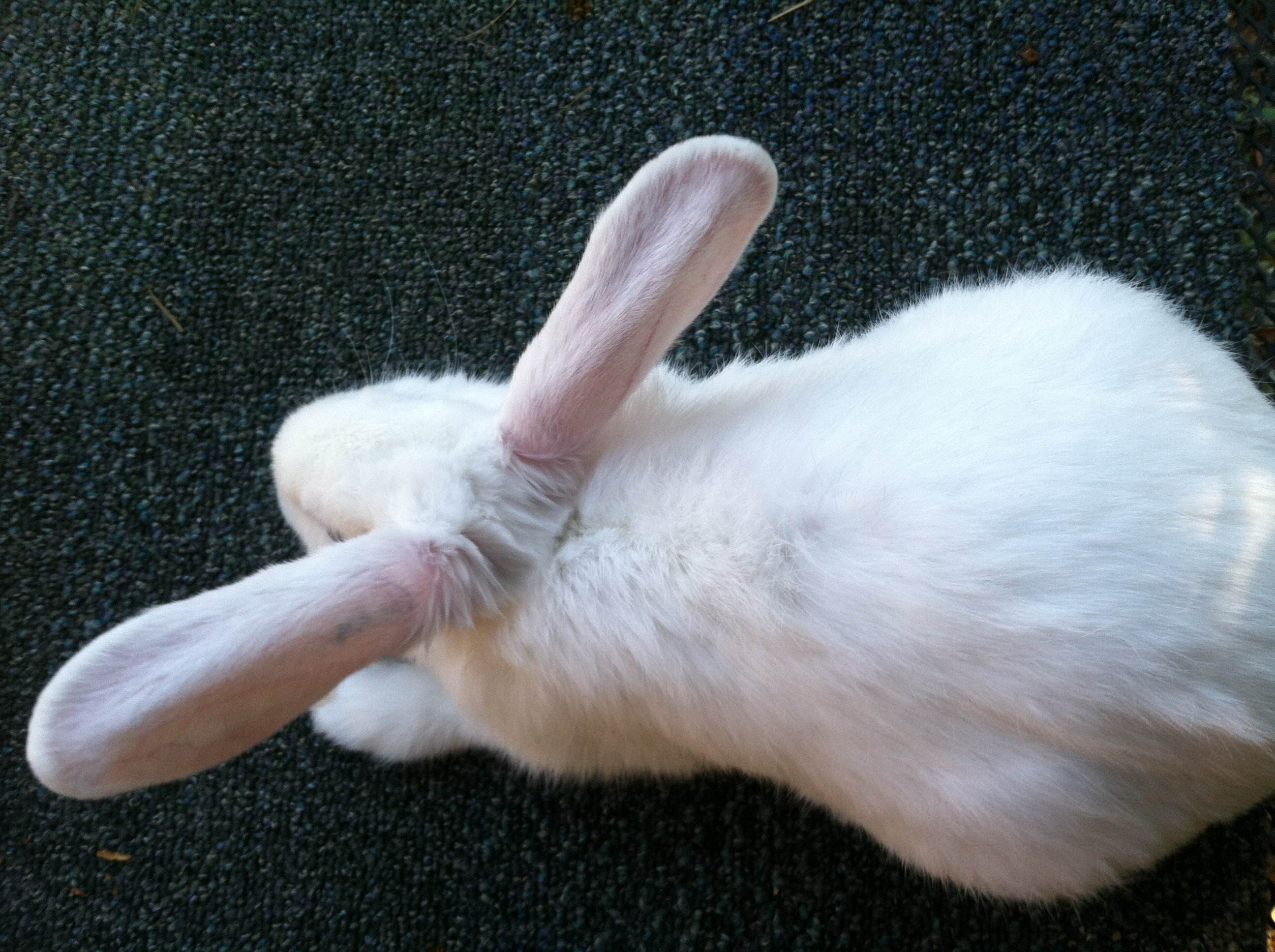 The Fine Print
If your name is drawn you win both Beverens. If for some reason you only want one, we will draw a second name for the other. You have to arrange transport for your rabbits or come get them. We live in Sonoma County and would be willing to meet as far as Sebastopol, Santa Rosa or Petaluma. Rabbits are expected to be picked up within 2 weeks. After that, they will incur $15/month care charge. I will hold the rabbits for convention with a care fee of $35 – $40 depending if I bring them or send with transport (I hope to be going myself, or it will be a good time to arrange transport to anywhere in the country).