Rare Breed Rabbits
13 Aug 2013 No Comments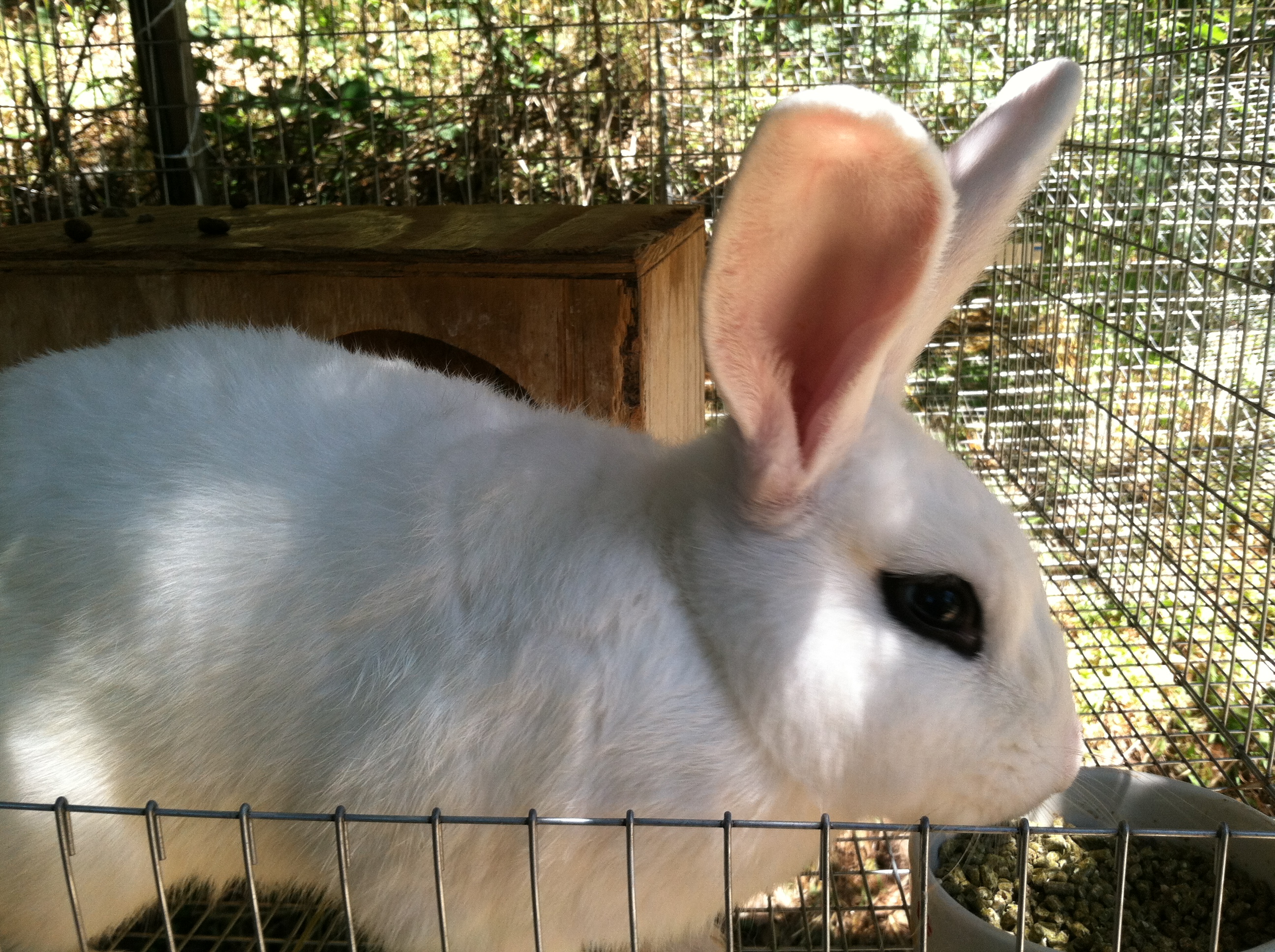 Here's my handsome boy, Sultan, has German lines. Lovely rabbit and lovely personality.
12 Aug 2013 1 Comment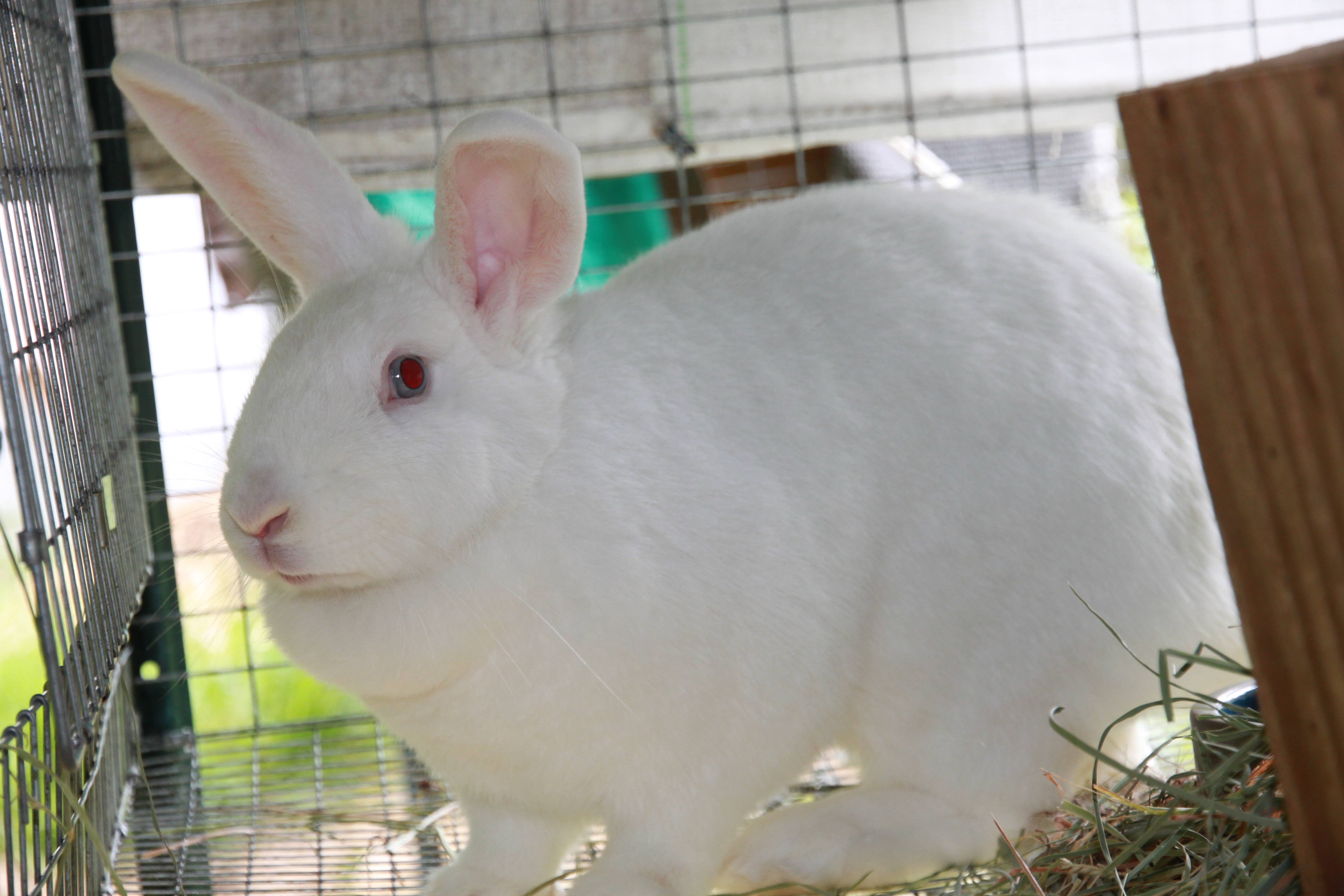 Our protective matriarch Bijoux watches me closely as I investigate her litter of kits. The original white rabbit with blue eyes, this breed originates in Europe.
by Trickster Hares in Beveren, Rare Breed Rabbits Tags: beveren, blue eyed white, heirloom, heritage, livestock conservancy, rare rabbit
06 Aug 2013 No Comments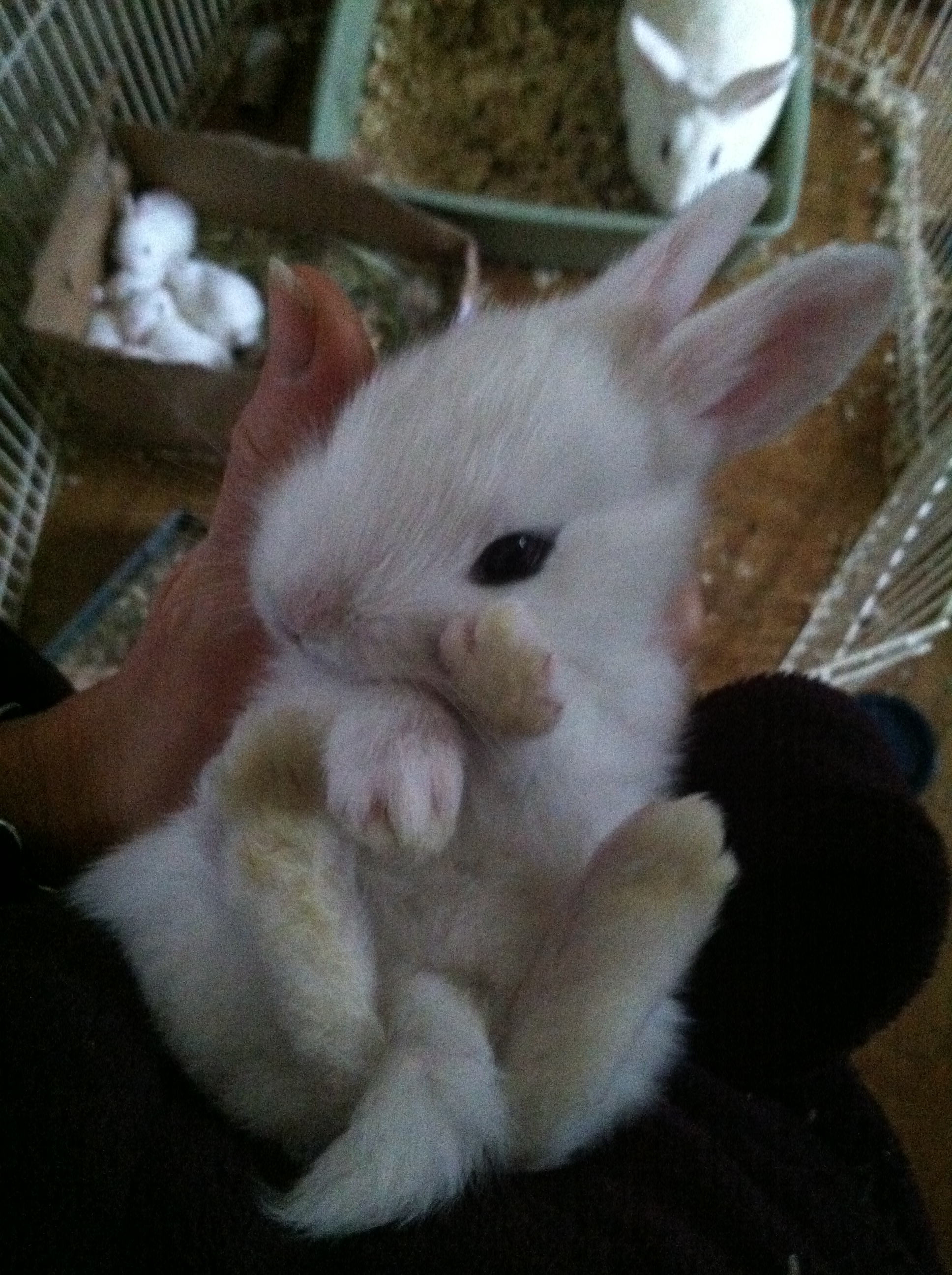 First litter of Blanc d'Hotots – the most rare and endangered breed of rabbit in the U.S. Trickster Hares is the only breeder known of in California. These are really sweet and adorable animals! Braveheart has me wrapped around his little paw already!
by Trickster Hares in Blanc d'Hotots Tags: blanc d'hotot, calfornia, heirloom, heritage, hotot, rare rabbit