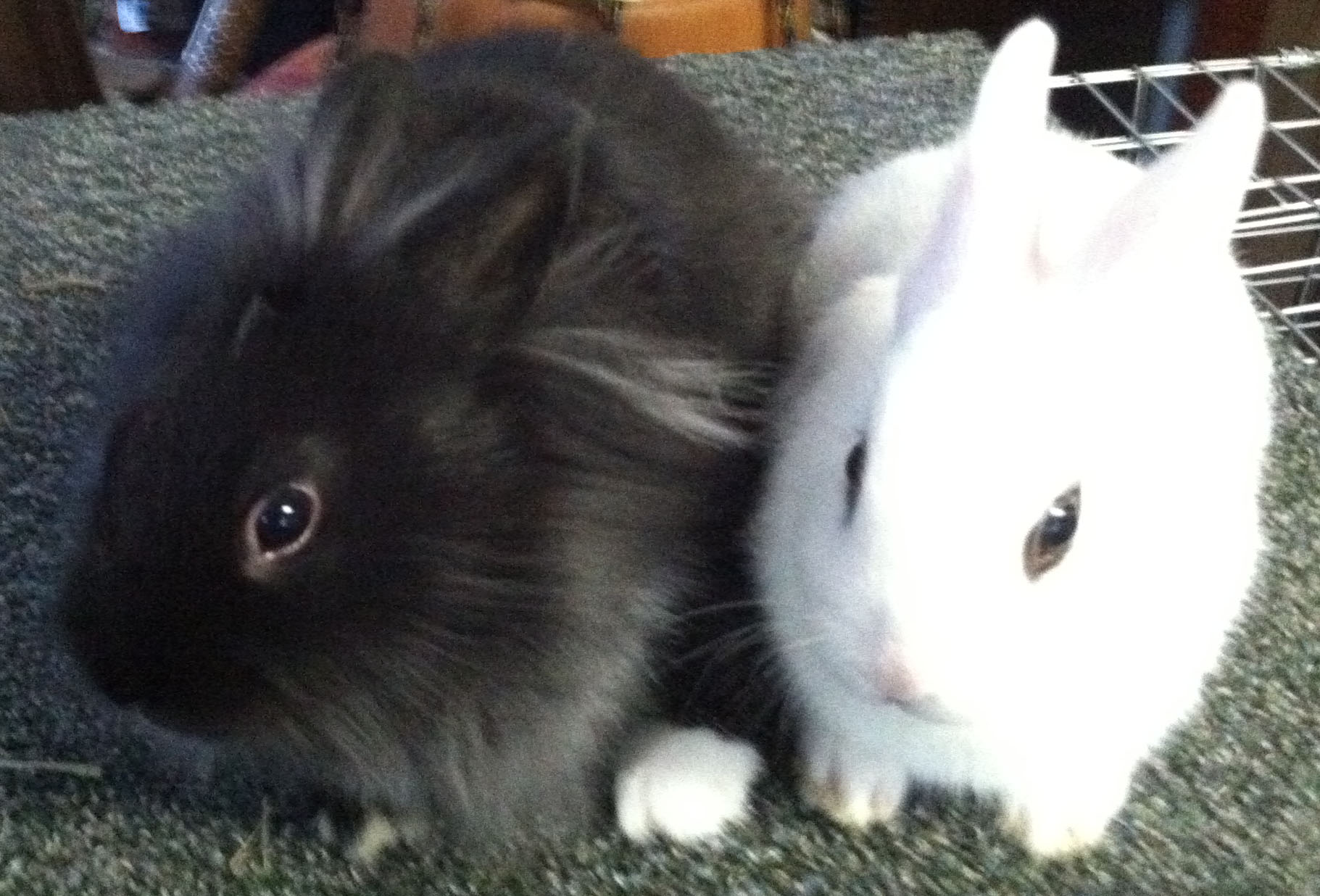 Two girls need a new home! 8 weeks old, they are looking for a loving home. They have grown up together and can be kept together or purchased separately.
Dwarf Hotot "Rosebud" $70. Purebred (pedigreed but waiting on it from breeder I got parents from). Sweet girl. Too large for show, will make a sweet pet. Perfect markings. Darling disposition.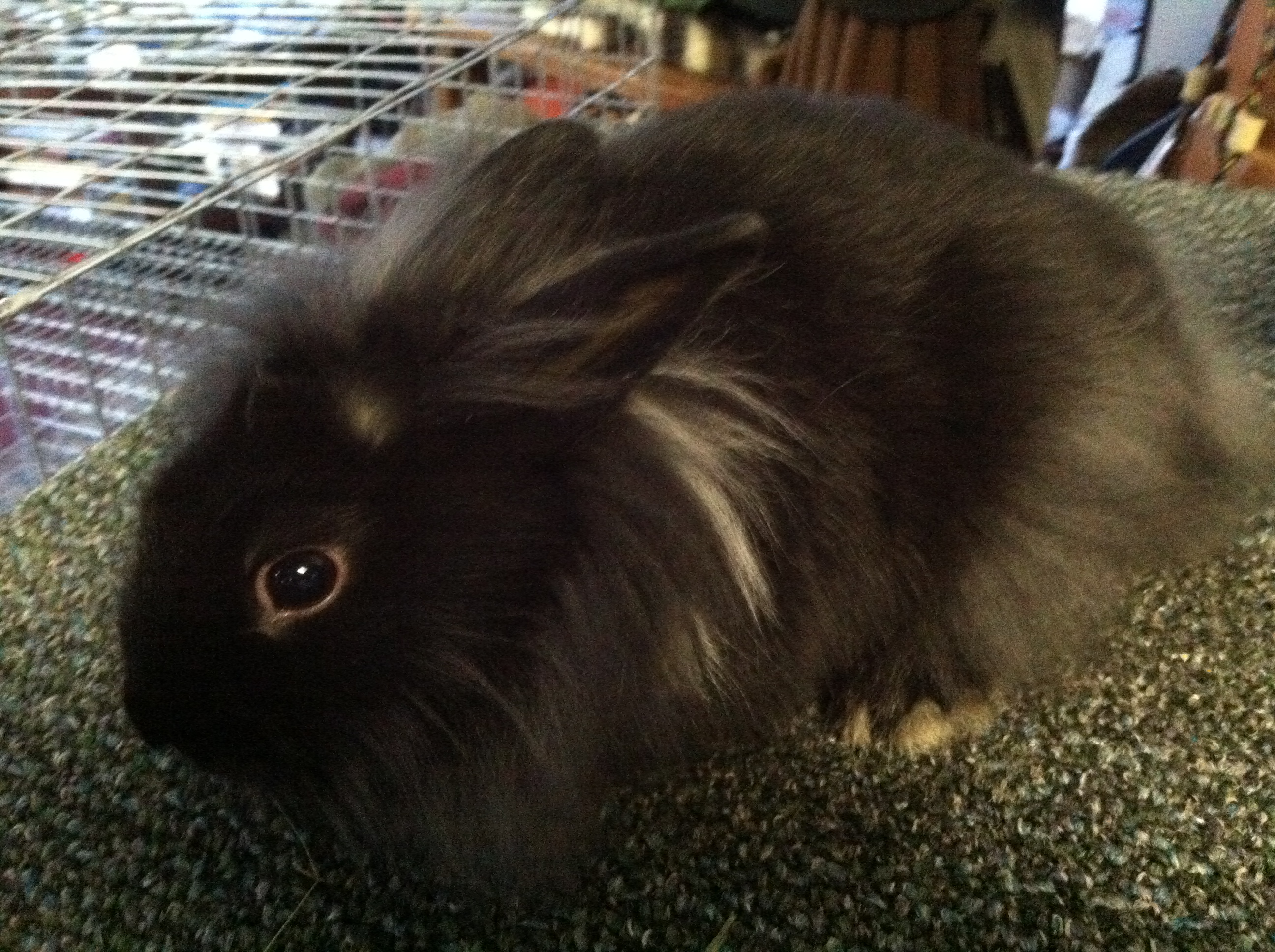 Dwarf Hotot x Lionhead cross $30. Has lovely mane, is black with a white foot and white splash. Pet only.