Well we were pretty excited here when we won Best of Fur in Beveren at National Convention in Portland 2015. Francis won – I'm impressed for his fur's length and density as well as softness. Its a gorgeous coat. My doe Big Bertha placed second in the class. Hers is an even more lazy rollback, nearly upright. I love working on the coats of the Beveren as the bodies are already pretty solid, having started with excellent foundation stock. Since we tan our furs here I am cultivating the best I can – I am a sucker for luxurious fur, on a pelt or living animal.
Here's a photo of our wins from Convention. We won First, Second, and Fifth in the fur class, and many different places in many classes of Beveren including first and second: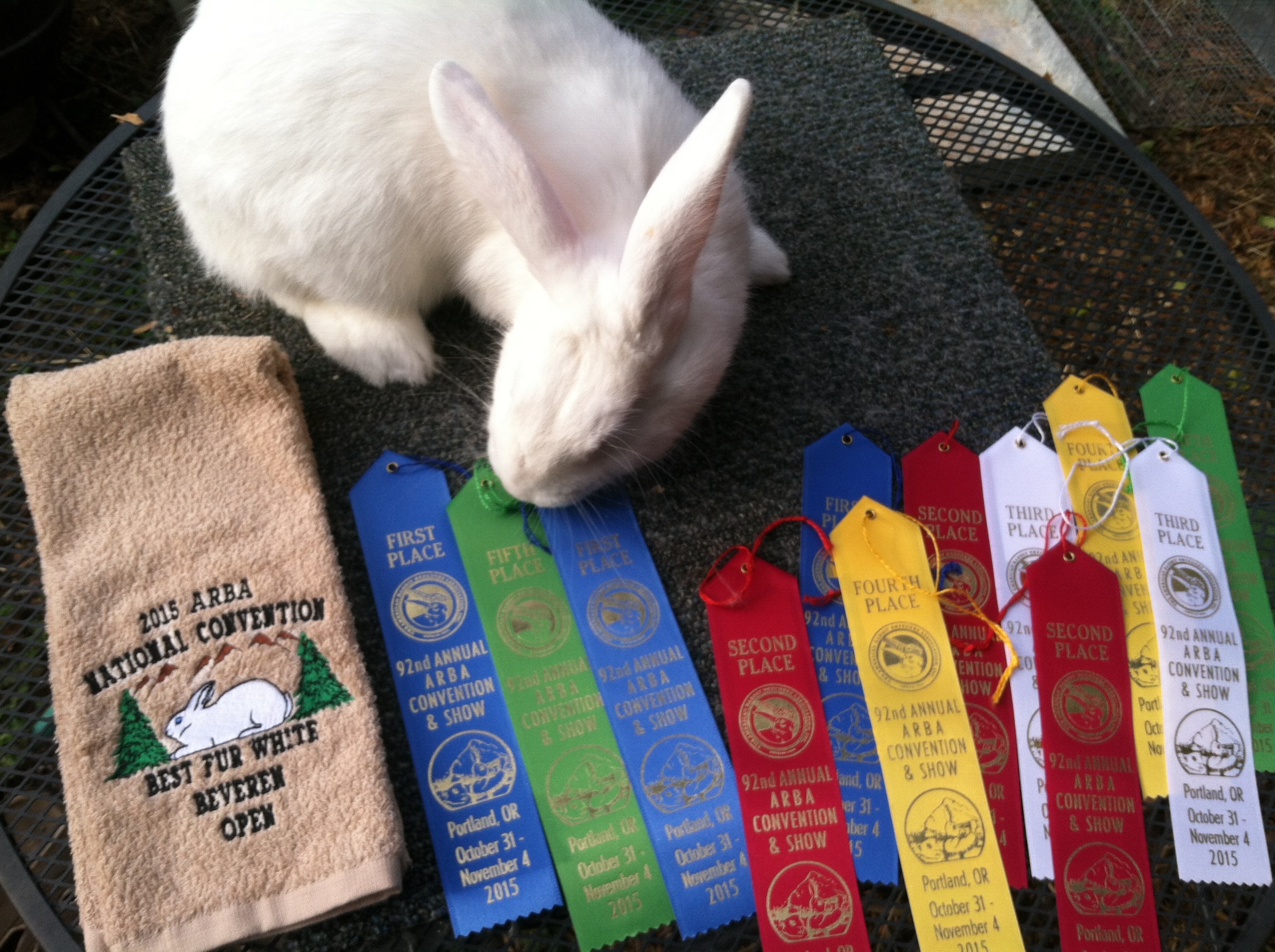 Here's me with Francis and the judge Bryce Poole, rabbit schmutz on my shirt and everything (check out that cool T-shirt!):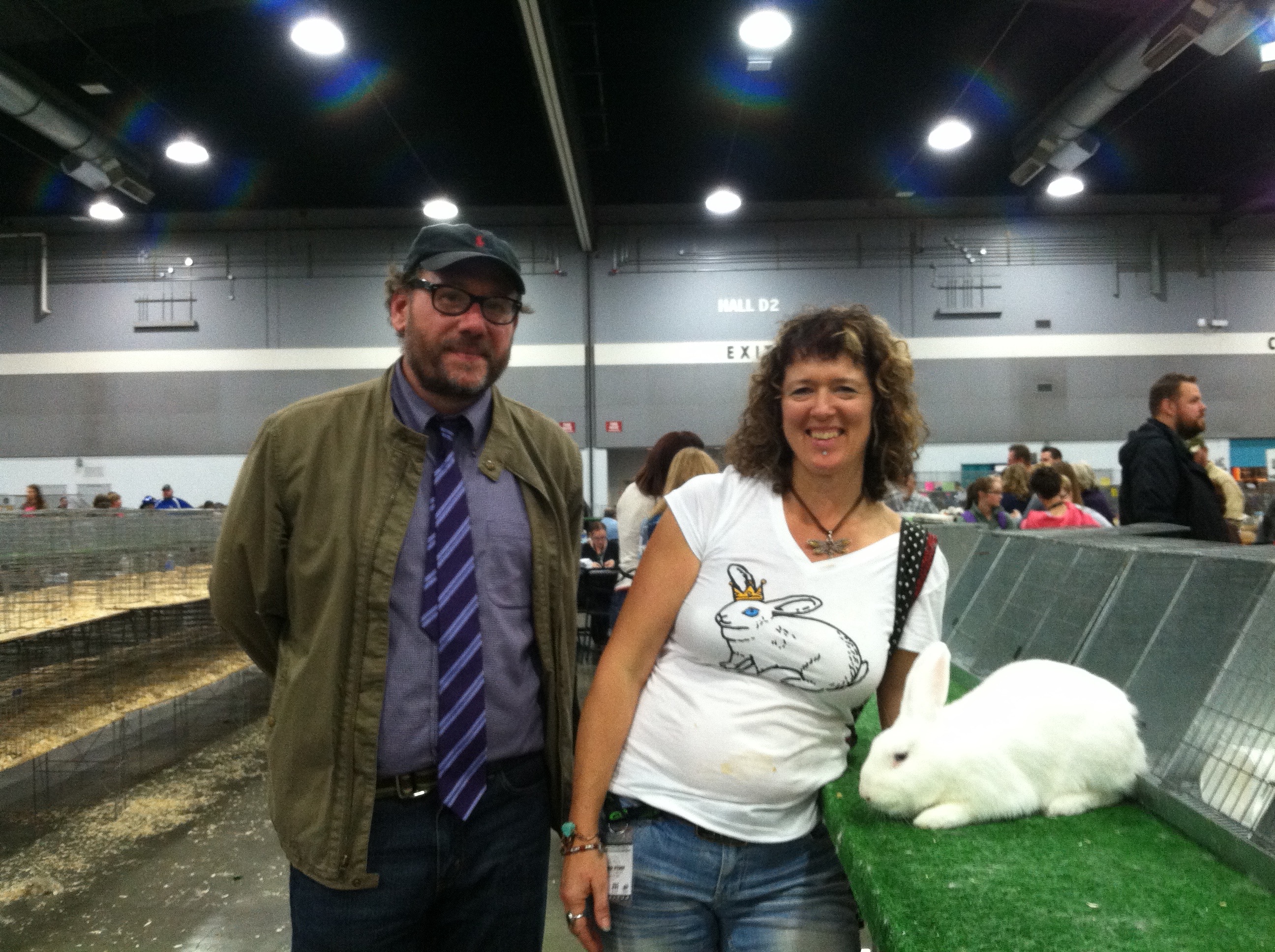 I was pretty thrilled as most of my Beveren were out of coat condition except the youngsters. I don't know that an early October date next year will put me in a better position with their coats.
National Convention itself was a wonderful experience, meeting and spending time with so many Beveren, Belgian Hare, and Blanc de Hotot breeders. Club meetings, dinners, all of it. Great to get to know people I only knew online and by phone. I look forward to next year!